Norway
ITA-CET Training Course during WTC 2017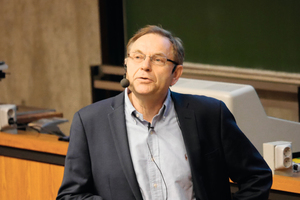 Quelle/credit: Roland Herr
1 Prof. Eivind Grov welcoming the 60 participants to the ITA-CET Training Course
Quelle/credit: Roland Herr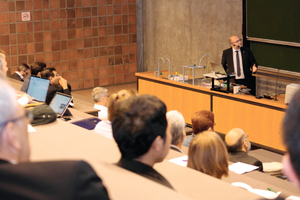 Quelle/credit: Roland Herr
2 Prof. Robert Galler, ITA-CET committee chairman
Quelle/credit: Roland Herr
Young professionals and students from all over the world were invited by the ITA-CET Committee and the ITACET Foundation to join the Training Course, June 9–10, 2017. The annual event was organized as part of the World Tunnel Congress in Bergen, Norway.
Hard Rock and Soft Ground Tunnelling
Tunnelling in Norway is dominated by typical hard rock conditions and unlined tunnels supported with sprayed concrete and rock bolts as the prime rock support methods. Despite this, hard rock tunnelling has experienced soft ground in weak zones in between the surrounding hard rock. Moreover, there is a global...