Greece
"Expanding Underground": World Tunnel Congress 2023 in Athens
From 12 to 18 May 2023 the Greek Tunnelling Society, organizes the World Tunnel Congress (WTC 2023) in the city of Athens. The WTC is the premier annual event of the International Tunneling and Underground Space Association (ITA-AITES) and is considered as the top attended tunnelling conference in the world with the participation of more than 2000 professionals. The congress will take place in the international conference center Megaron, whichis considered as one of the finest and most technologically advanced conference venues in Europe.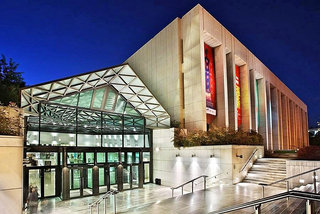 The modern Megaron Athens International Conference Centre with large auditorium
Credit/Quelle: WTC 2023, Athens
The modern Megaron Athens International Conference Centre with large auditorium
Credit/Quelle: WTC 2023, Athens
The theme of WTC 2023 "Expanding Underground" will focus on the knowledge and passion that the tunnelling industry offers to make a positive Impact on the world. The WTC 2023 will be carried out in hybrid mode. It will highlight on the multiple advantages and solutions that underground space can provide and will focus on the prospect of a whole new era of smart technology, where sophisticated "digital tools" change investigation, design, construction and operation methods rapidly.
The Greek Tunneling Society
The Greek Tunnelling Society (GTS), founded in 1995, is official representative of Greece in the International Tunneling and Underground Space Association. GTS and aims to promote the key advantages of tunnels and underground structures from technical, environmental, social and economic point of view. The steering board of the GTS consists of 7 members, while the body of the GTS has more than 200 members.
Topics & Program Overview
The congress covers all current topics of the tunnelling and underground space industry, whereas a high scientific level will be ensured as all papers, prior to publication, will be peer reviewed by professionals and academics coming from around the world. The total number of the members of the scientific committee 150. All accepted papers for publication will be made available to an open access online portal. Hence, the work of the authors participating in the WTC 2023 will be freely and permanently available for everyone.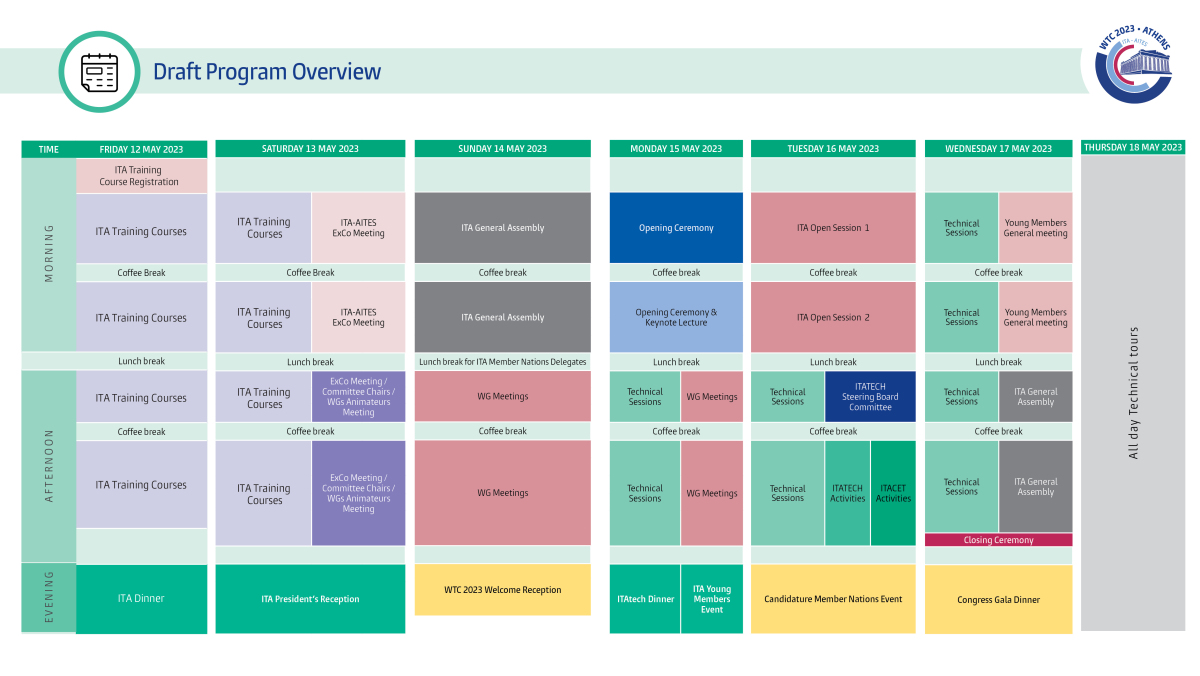 The WTC 2023 programme in Athens at a glance
Credit/Quelle: WTC 2023, Athens
The WTC 2023 programme in Athens at a glance
Credit/Quelle: WTC 2023, Athens
The main topics of WTC 2023 are:
Knowledge & Passion to Expand Underground for Sustainability and Resilience: Underground solutions; environmental protection; smart tunnels; cost-benefit analysis; future challenges in underground construction
Geological and Geotechnical Site Investigation and Ground Characterization: Geological and geotechnical analysis; ground conditions; face mapping; uncertainty management; 3D geo modelling; geophysical applications; geographic information systems; geotechnical baseline reporting
Planning and Designing of Tunnels and Underground Structures: Planning; modelling; numerical analysis; seismic design; temporary and final support; waterproofing; construction cost; value engineering
Mechanised Tunnelling (and Microtunnelling): TBM tunnelling, roadheader and/or other mechanised tunnelling; segmental lining design and manufacturing; machine design for soft ground or rock tunnelling; performance; microtunnelling
Conventional Tunnelling, Drill-and-Blast Applications: Conventional tunnelling; excavation by drill-and-blast; shaft design and construction; explosive's design; vibration control; grouting/pre-injections
Tunnelling in Challenging Conditions, Case Histories and Lessons Learned: Urban tunnelling; archaeological issues; long tunnels in great depth; challenging underground projects; international case studies; failures/successes and lessons learned; immersed/underwater/floating tunnels; construction cost
Innovation, Robotics and Automation: Innovative solutions; autonomous systems; robotics in construction; advanced instrumentation; communication and positioning; lidar applications; real time monitoring – scanning; automation in e/m systems
BIM, Big Data and Machine Learning Applications in Tunnelling: Building information modelling in tunnels; applications and case studies; big data management and utilization; ML applications in design and construction
Safety, Risk and Operation of Underground Infrastructure: Operational safety and maintenance enhancement through AI; operation optimization through interactive tunnel systems and vehicles; health and safety in construction; safety and security of underground facilities; fire and emergency events; evacuation; risk assessment; maintenance and operation
Contractual Practices, Insurance and Project Management: Contracts; insurance of tunnels/contractors; life cycle asset management; project management of complex projects; cost management; valuation
Exhibition
WTC2023 will also host a large exhibition with plenty of space, where traditionally all major international firms involved in the tunnelling industry participate. With more than 12 000 m² of foyer, mostly full of daylight and plenty of outer space, the Megaron Athens International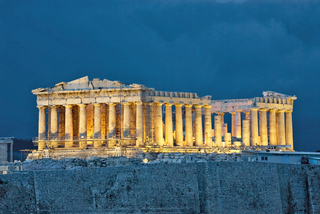 The city's most famous monument: the Acropolis
Credit/Quelle: WTC 2023, Athens
The city's most famous monument: the Acropolis
Credit/Quelle: WTC 2023, Athens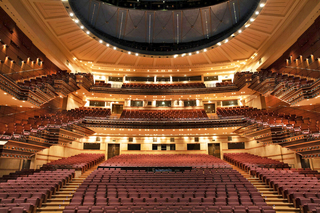 Conference Centre is considered an exceptional place for exhibiting and networking. The international nature of WTC 2023 congress and its plethora of globally originated exhibitors, classifies it as the top performing conference in the industry. The latest products and most advanced solutions and services in the global market of underground construction, will be there.
About the Venue
The Megaron Athens International Conference Centre (MAICC) is distinguished as one of the leading and most technologically advanced conference venues in Europe. A building of modern architecture dominates imposingly with its Doric austerity on the main avenue of Vassilisis Sofias.
It is located right in the heart of the city, only a few minutes away by foot from Syntagma square – the main square of the city – and easily accessible by all means of transportation. The Metro station is located a few meters away from the main entrance of the MAICC. It is also very close to major hotels, museums, shops, and fine restaurants, many of which are within walking distance.
Technical Visits
Last but not least, thanks to the construction activity that will take place in Athens by 2023 several technical visits will be organized providing to the delegates various alternatives to choose upon on Thursday, May 18:
Athens Metro Line 4
Underground Construction of National Railway Line in Athens
The Hellinikon Project – Underground Coastal Road
DionyssoMarble – Underground exploitation of Pentelikon Marble
Travelling Destination Athens
Athens is a vibrant modern European city with an old-town feel; ancient monuments fuse with a cosmopolitan scene. Masterpieces of significant architectural value stand in a harmonious coexistence with impressive modern buildings. The Presidential Mansion, Iliou Melathron (which houses the Numismatic Museum of Athens), the National Theatre, and the National Archaeological Museum give only a small example of the city aesthetic. On the other hand, modern buildings of high architectural value such as the New Acropolis Museum, the Stavros Niarchos Foundation Cultural Center and the National Art Gallery show that Athens is a part of the 21st century.