Heco
Screw Anchor for Fire Protection Boards in Tunnel Constructions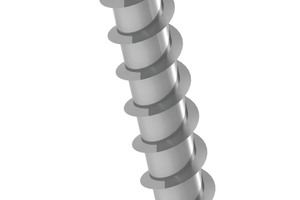 Quelle/credit: HECO-Schrauben
The MMS-P screw anchor with pan head is available in various materials for fastenings in tunnel constructions

Quelle/credit: HECO-Schrauben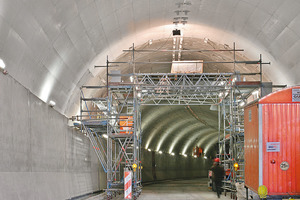 Quelle/credit: HECO-Schrauben
The screw anchor is suitable for the installation of fire protection boards in tunnel constructions

Quelle/credit: HECO-Schrauben
With the Multi-Monti screw anchor, German fastening specialist Heco from Schramberg in the Black Forest supplies a product for fastenings in concrete which offers numerous benefits compared to drop-in anchors. The MMS-P version of the screw anchor with pan head and European Technical Assessment (ETA-05/0011) also recently gained a national technical approval (Z-21.1-1728) from the DIBt (Centre of Competence for Construction) in Germany for multiple fastening of fire protection boards in concrete.
The design values in the national technical approval apply both for fire exposure in accordance with fire resistance classes R30 to R120 as per DIN EN 13501-2 and for fire exposure in accordance with the "Tunnel-Brandraumkurve" (tunnel fire area graph) as per ZTV-ING. This means the screw anchor can be used for the installation of fire protection boards and other elements of tunnel equipment subject to special requirements with regard to fire safety and corrosion in tunnel constructions. This includes, for instance, the attachment of information signs and lighting systems. The screw anchor is characterised by a low embedment depth, the option of mechanical processing without torque wrench and anchoring free of expansion pressure with small edge distances.
A reusable Anchor, that can be loaded immediately
An essential characteristic and a particular benefit of the Multi-Monti screw anchor is its reusability. The fastener is completely removable. If necessary, the anchor can be unscrewed and then inserted back into the existing drill hole. The installation is thus suitable for the option of revision which is required in many applications in tunnel constructions. This way, a fire protection board, for instance, can be removed to inspect the concrete substrate and then re-fitted with little effort.
Boards that were damaged after an accident can also be replaced without difficulty. The screw anchor can be reused up to ten times in accordance with the approval.
Processing is performed without an additional plug; the screw anchor is screwed directly into the drill hole with its self-tapping thread. There are no cure times, and the fastening is able to take the load immediately. The low embedment depth of around 40 mm with a drilling depth of 45 mm reduces the risk of hitting reinforcement too. Push-through installation is also possible.
The MMS-P screw anchor in size 7.5 is approved for the fastening of fire protection boards in tunnel constructions. The anchors are available in different materials depending on the corrosion resistance class, for example stainless steel A5 1.4571 and, for particularly aggressive conditions with high air humidity and exhaust gas emissions, highly corrosion-resistant steel 1.4529 (HCR).