Germany
STUVA Newcomer Award: Two First-Place Winners in the "Youth Forum" Competition

For the first time in STUVA history, two first-place winners in the "Youth Forum" competition were awarded at the STUVA 2021 Conference (picture, on the left: award winner Sebastian Kube, M. Sc.; on the right: award winner Sophie Escherich, M. Sc.; in the middle: STUVA Chairman Prof. Dr.-Ing. Martin Ziegler).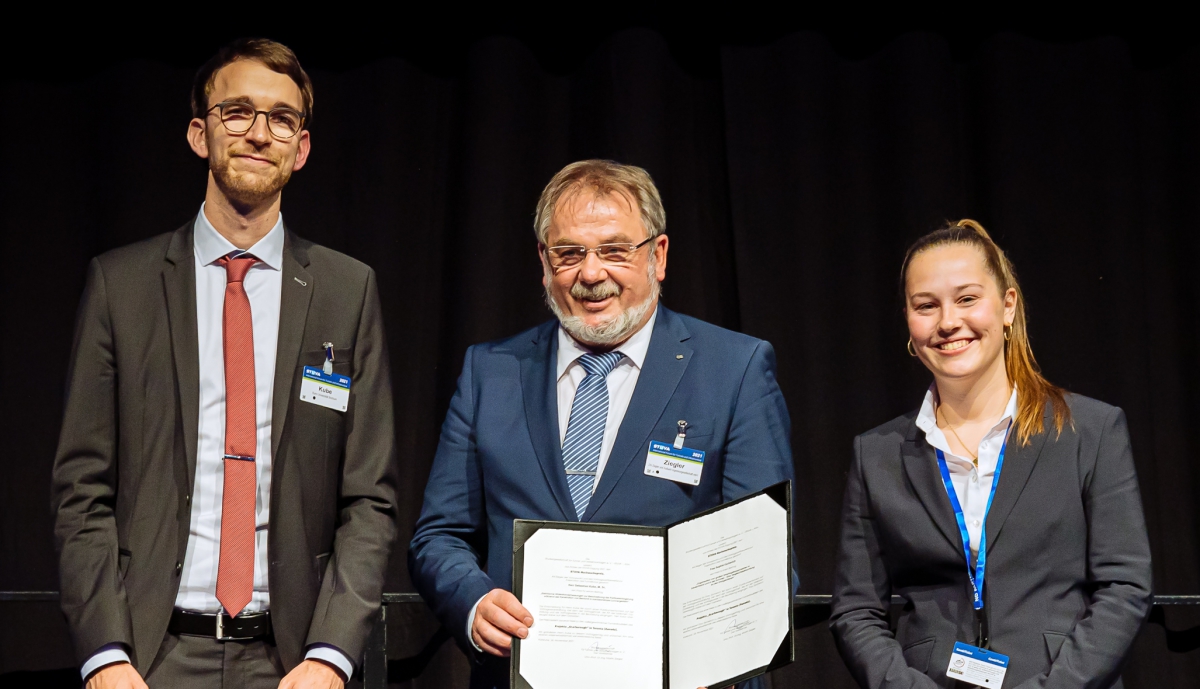 Credit/Quelle: STUVA
Sebastian Kube received the prize for his contribution "Electrical Resistivity Measurements to Describe Particle Incorporation during Penetration of Bentonite into Cohesionless Soil".
Sophie Escherich was awarded for her contribution "Organisation of Large Underground Construction Projects in Germany and Switzerland – A Comparative Analysis of Success Criteria".
The final selection was based on an evaluation by the audience of the presentation event, whereby the presentation content, the type of pictorial presentation and the presentation style were included in the assessment. Sophie Escherich and Sebastian Kube proved convincing in all areas. The prize will be a visit to the extraordinary tunnel construction site of the "Scarborough" project in Toronto (Canada).