Spain
PIARC Conference: Deadline for Abstract Submission Extended Until 10 October 2021
Following the success of the 1st PIARC International Conference on Tunnels held in Lyon, France, in October 2018, the World Road Association PIARC and the Spanish National Committee (ATC) will jointly organize the 2nd International Conference on Tunnels and the VIII National Symposium on Tunnels on 25–28 October 2022 in Granada, Spain. This joint event will bring together the knowledge and exchange of international experiences of PIARC in this matter together with the traditional Spanish symposium organized by the ATC every four years.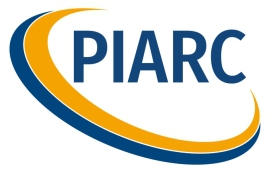 Credit/Quelle: PIARC

Call for Papers: Deadline Extenden Until 10 October 2021
PIARC and ATC are calling for individual contributions on selected topics for the 2nd International Conference on Tunnels. The deadline for the submission of abstracts has been extended. Experts interested in speaking at the conference should send a summary of their contribution to the conference secretariat until 10 October 2021. The abstracts can be submitted on the conference website shown below. The official languages will be English, French and Spanish. The abstracts must have a maximum length of 300 words. The papers should present case studies, research results and/or practical experience related to the topics of this call.
The abstracts will be reviewed anonymously by PIARC Technical Committees and decisions will be notified to the authors. Authors of accepted abstracts will be invited to submit a full paper before 22 May 2022. Decisions regarding publication and requests for amendments will be notified to the authors before 20 June 2022.