2021 STUVA Conference Programme
STUVA Conference 2021 with 2G Regulation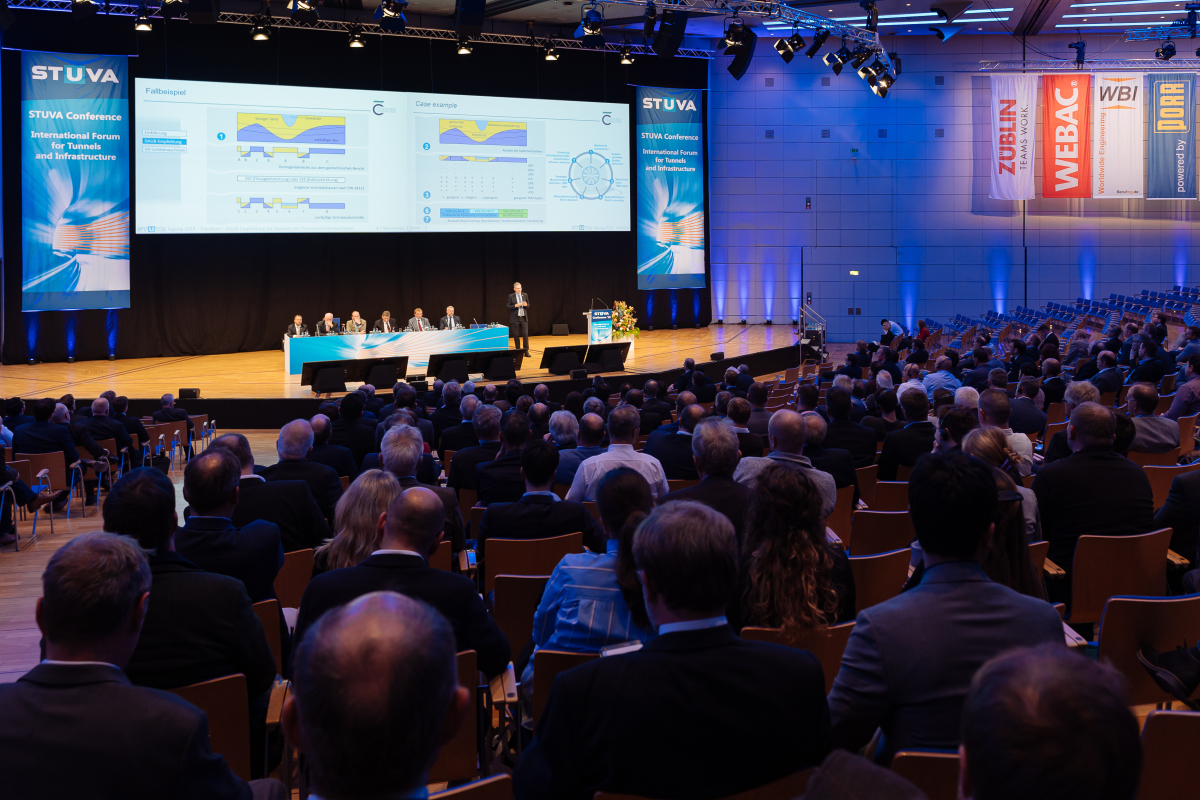 More than 60 cutting-edge technical presentations with the possibility of double projection in parallel lecture sessions on tunnel construction and tunnel operation/planning

Credit/Quelle: STUVA
More than 60 cutting-edge technical presentations with the possibility of double projection in parallel lecture sessions on tunnel construction and tunnel operation/planning

Credit/Quelle: STUVA
The STUVA conference with accompanying trade exhibition STUVA-Expo is to be held as a face-to-face event in the usual manner from 24 to 26 November 2021 at Messe Karlsruhe. The event is considered the world's leading event in the field of underground construction and operation of underground facilities and is known as the "family reunion of the tunnel industry". The prerequisite for holding the event in Karlsruhe is compliance with the so-called "2G rule" (see info box "Safety First").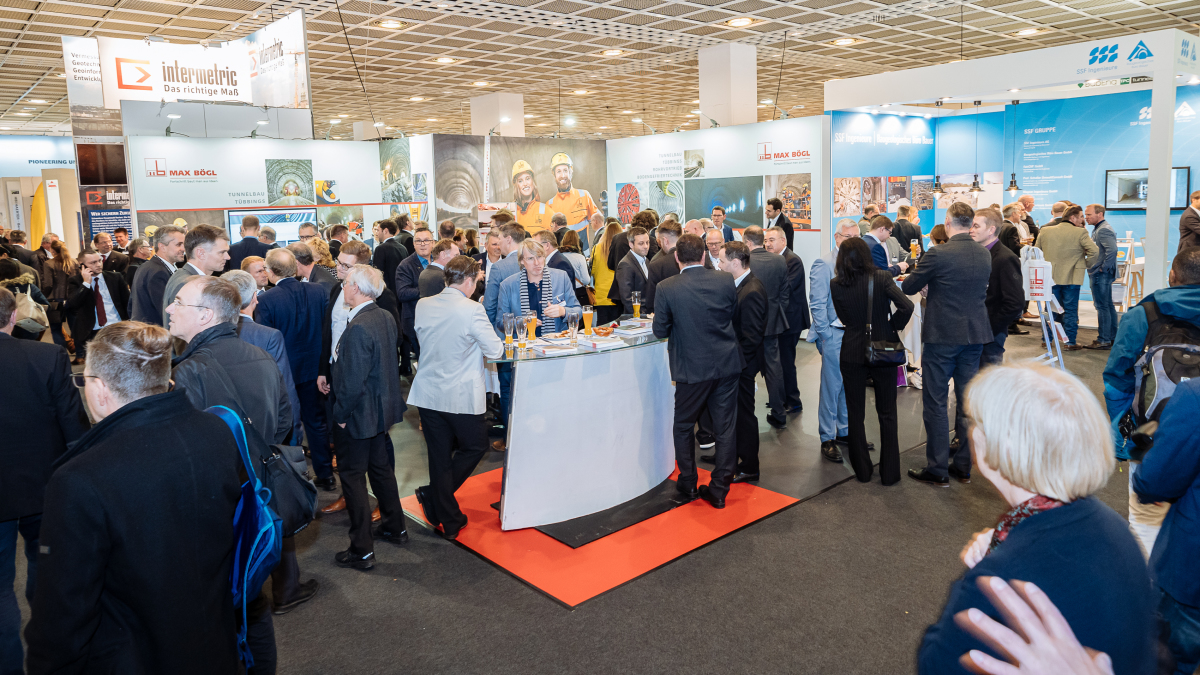 International exchange among experts at the STUVA-Expo

Credit/Quelle: STUVA
International exchange among experts at the STUVA-Expo

Credit/Quelle: STUVA
As a unique international industry platform, the STUVA conference represents the entire spectrum of the tunnel sector and is the first address for consulting engineers, construction companies, manufacturers, service providers and suppliers for the construction and operation of underground facilities as well as for their clients and operators. Look forward to the long-awaited personal exchange – for example at the festive evening on the first day of the event – to more than 60 up-to-date and exciting specialist lectures, the numerous innovative products at the accompanying STUVA Expo and the interesting excursions on the third day of the event. Be there and find out about new trends and technologies and planning challenges.
The complete conference programme is available here.
For more information and online registration please visit www.stuva-conference.com
Safety First
On October 15, 2021, a new Executive Order concerning the Corona pandemic (CoronaVO) came into force for the state of Baden-Württemberg. In the so-called "basic level", this includes the possibility of not wearing masks indoors if the group of participants is restricted exclusively to immunised persons.
After intensive consultations, the STUVA Board decided to make use of this. This means: Only vaccinated and recovered persons may participate in the STUVA Conference 2021 from 24 to 26 November in Karlsruhe (in German "2G rule",geimpft=vaccinated, genesen=recovered). This also applies in the "warning" and "alert" levels, whereby the wearing of a medical mask will again be necessary in these levels. This rule applies to all parts of the event (conference, festive evening, expo and excursions).
Detailed information on the 2G rule and on further measures, such as the hygiene concept valid for the event, will be provided in advance of the conference at
www.stuva-conference.com
and
www.stuva-expo.de
.
People who are already registered will be informed directly. Information on possible entry restrictions to Germany can be found on the website of the Federal Ministry of the Interior, Building and Community (
www.bmi.bund.de
).