ACUUS Singapore 2023
Call for Papers extended until 31 March 2023
The Organising Committee and ACUUS invite you to Singapore for the 18th Conference of the Associated Research Centers for the Urban Underground Space (ACUUS 2023 Singapore). The event will be held in conjunction with the 2nd International Conference on the Exploration and Utilisation of Underground Space (EUUS-2). This conference series focuses on urban geology and underground resources.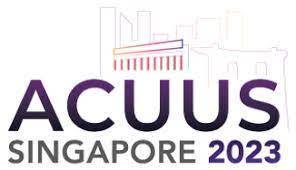 Worldwide, the use of underground space has been increasingly recognised as part of the solutions for sustainable urban development. In Singapore, underground space has been elevated to a strategic level and economic imperative when the government announced that underground space development will form part of the economic strategies for Singapore's future development. For the first time, underground space was included as part of Singapore's Master Plan 2019. Special legislations have been enacted on the ownership and acquisition of underground space. There has also been a paradigm shift towards the underground as a default option for major infrastructure development.

The main theme for ACUUS 2023 Singapore is "Underground Space – the Next Frontier." This theme was chosen to focus on the new opportunities and challenges in underground space use amid a re-focus on exploring and developing the underground space as a strategic resource and part of sustainable development. The new frontier presents unprecedented opportunities for simultaneously improving urban infrastructure, urban livability, and resilience. At the same time, special challenges exist in developing underground space – both from a human design perspective and in terms of complexity, 3D planning, system integration, technical, and life cycle costs. Equally important is the need to move from the creation of underground space as a haphazard, last resort solution to a well-planned, and integrated use of underground space that can serve the needs of society for future generations as well as our own.
Call for Papers
The Organising Committee is calling for submissions for the Technical Programme which will consist of Oral and Poster Sessions. There are two tracks for authors to select from:
Scientific Track
For those who wish to submit a full paper : Accepted papers will be published in a conference proceedings and will be submitted for scientific indexing. A special issue in the International Journal of Tunnelling and Underground Space Technology will be published based on selected papers from the conference submissions.
Technical Track
For those who only wish to make a technical presentation. An extended abstract will be required and included in the conference proceedings.
Papers can be submitted directly via the ACUUS website.
Important dates for the event:
Abstract Submission Deadline: 31 March 2023
Results of Abstract Submissions: 1 May 2023
Full Paper Submission: 1 July 2023
Early Bird Registration: ends on 1 September 2023