Switzerland
Gotthard Road Tunnel: Main Northern Lot of the Second Tube Awarded
The Swiss Federal Roads Office (FEDRO) has announced its decision to award the Gotthard main northern section to the JV "secondo tubo" (Implenia 60%/Frutiger 40%). The order for the 7.9 km long section, extending up to the lot boundary in the middle of the tunnel, is worth 467 million Swiss francs (485 million euros), construction is scheduled to take place from 2022 to 2029.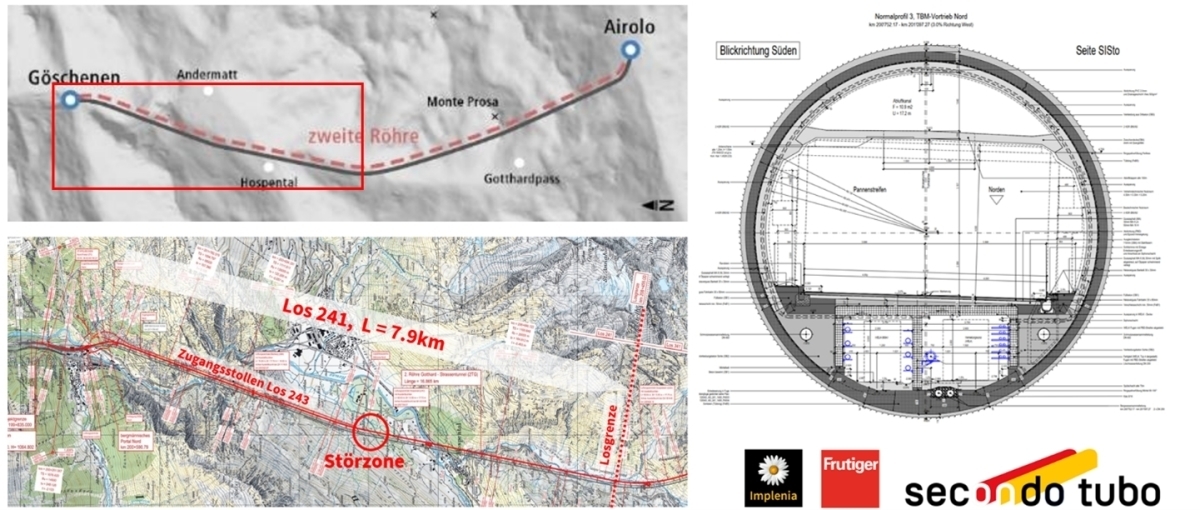 Second tube of the Gotthard Road Tunnel, main northern lot
Credit/Quelle: Implenia

Second tube of the Gotthard Road Tunnel, main northern lot

Credit/Quelle: Implenia


The core element of the work is 7.3 km of tunnelling, at a diameter of 12.3 m, using a tunnel boring machine (TBM) and segmental lining. This connects to a 160 m long stretch at the start which will be excavated conventionally. The contract also includes 430 m of conventional tunnel through the northern fault zone, which will be excavated from the 4 km long northern access tunnel that is currently being made. The TBM will later be pulled through this section of the fault zone. After a full revision of the cutterhead the TBM will then complete the excavation through to the lot boundary. The joint venture will also undertake a highly complex excavation for two underground ventilation centres, as well as creating an underground concrete plant and production halls for concrete segments and service ducts in former military caverns.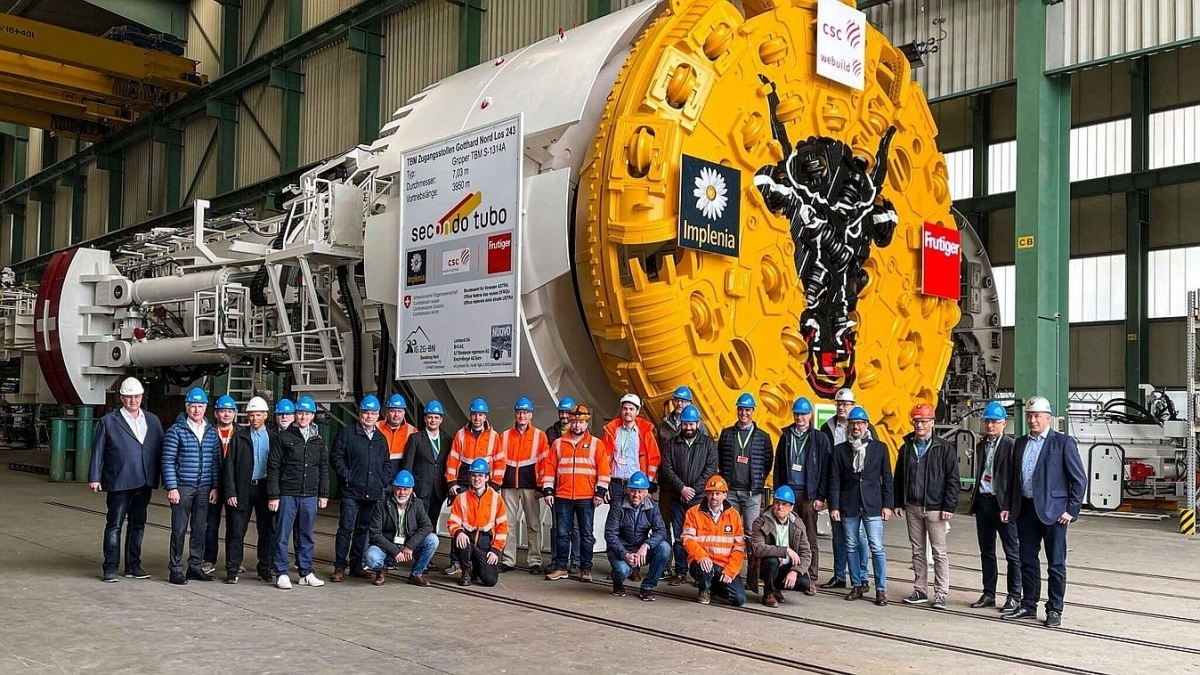 In March 2021, the JV "secondo tubo" was already awarded the contract for the construction of a 4 km long access tunnel for the 2nd Gotthard tube (the photo shows the TBM for driving the access tunnel). In August 2022, the consortium has now also been assigned the construction of the main northern lot
Credit/Quelle: Implenia

In March 2021, the JV "secondo tubo" was already awarded the contract for the construction of a 4 km long access tunnel for the 2nd Gotthard tube (the photo shows the TBM for driving the access tunnel). In August 2022, the consortium has now also been assigned the construction of the main northern lot

Credit/Quelle: Implenia


According to FEDRO, the JV secondo tubo was awarded main northern lot due to "a very good offer in terms of quality and price, making it the most favourable choice. The winning offer was impressive throughout, scoring well or very well on all the award criteria. The key personnel designated for site deployment also rated very highly."