Ventilation and Smoke Extraction
Durable Tunnel Dampers of stainless Steel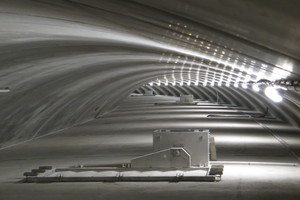 Quelle/credit: Warenzeichenverband Edelstahl Rostfrei/Sirocco Luft- und Umwelttechnik
Steel dampers for air supply and extraction as well as smoke extraction are a central element of fire protection in tunnels
Quelle/credit: Warenzeichenverband Edelstahl Rostfrei/Sirocco Luft- und Umwelttechnik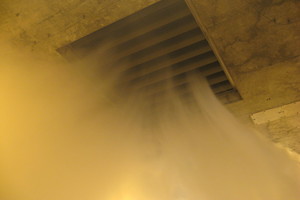 Quelle/credit: Warenzeichenverband Edelstahl Rostfrei/Sirocco Luft- und Umwelttechnik
In case of fire, tunnel dampers have to resist a temperature of 400°C, hot smoke gases and extinguishing water for 120 minutes while maintaining full function
Quelle/credit: Warenzeichenverband Edelstahl Rostfrei/Sirocco Luft- und Umwelttechnik
After a number of tunnel fires with serious consequences around the turn of the millennium, the EU tunnel directive of 2004 and the German guidelines for the equipment and operation of road tunnels (RABT) 2006 laid down explicit standards for new tunnels and upgrading of safety equipment in existing tunnels.
Targeted smoke extraction
The associated measures include automatic fire detection and video surveillance systems as well as above all complex fire protection and ventilation systems. Central elements of such installations are tunnel dampers of stainless steel to control air supply and...