Compendium
Tunnelling Pocketbook 2019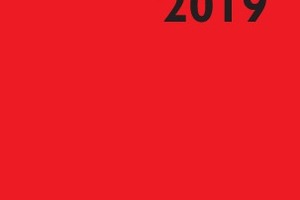 Tunnelling Pocketbook 2019
Compendium of tunnelling technology,
planning aid for tunnelling
Edited by: Deutsche Gesellschaft für Geotechnik (DGGT), Essen
43rd year, 380 pp. A6 with 182 Ill./Tab. and 164 references, bound 39.90 €;
Also available as E-book.
Print ISBN 978-433-03217-6
Available from: Ernst & Sohn, POB 350 154,
Berlin
The Tunnelling Pocketbook has been a reliable companion for clients, planners and practitioners for many years. The latest edition for 2019 provides practical findings and contains numerous related contributions on projects, split up into various groups of topics.
Conventional Tunnelling
This section deals with planning and constructing the major Stuttgart–Ulm project (Alb Descent Tunnel in karst rock with conclusions relating to fire dimensioning) and geotechnical challenges during the production of the Oberau Tunnel (shotcrete drive in soft ground with shallow overburden and compensation...